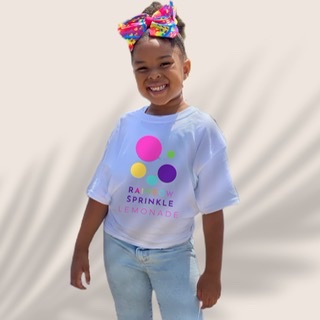 Morghan Vincent, 8-year old, SheEO of Rainbow Sprinkle Lemonade is a confident, fashionista who loves to be in charge. Her love for making money sparked her to become an entrepreneur at an early age makes her feel good when she looks good. She believes that lemonade is the best drink on a hot, summer day.
Rainbow Sprinkle Lemonade features lemonade in a variety of flavors: original, strawberry, mango, tropical, passion fruit, pear, lavender, butterfly mint and wild berry.  Our lemonade is made with freshly squeezed lemons organic cane sugar and water.
Along with our lemoande, we also have a variety of cookies, candy and chips.

We accept all major credit cards, PayPal, CashApp, Venmo, Zelle and Cash.